The Russian Style includes designs based on the traditional kokoshnik headdress, matryoshka dolls, the decorative wooden carvings (uzorchye) of Old Russian mansions (known as terems) and stone carvings of pre-Mongol era churches. It also draws inspiration from Orthodox Christianity and Russian imperial traditions. Here is our account of how these motifs are expressed in the art of contemporary Russian jewelry, from sumptuous luxury to simpler costume jewelry.
1. 'Tsarina Tamara' ring, Axenoff Jewellery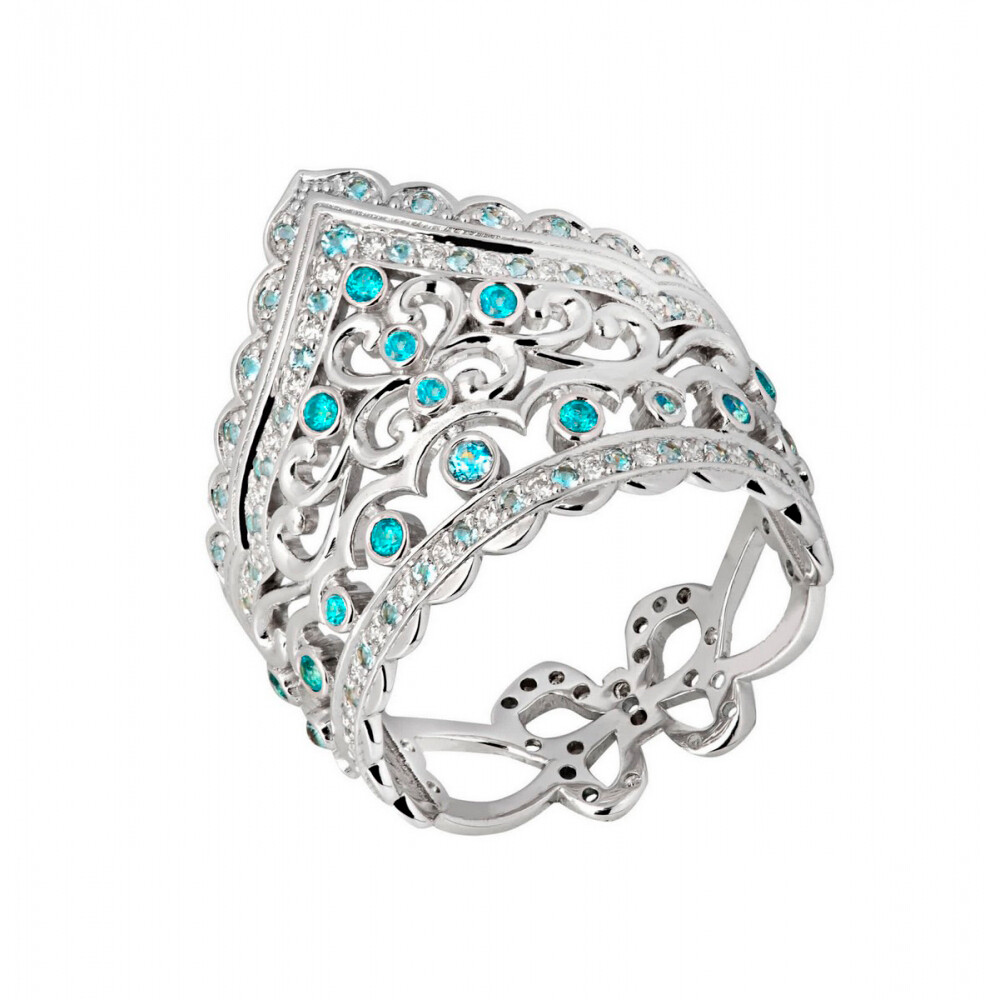 The creations of designer Pyotr Axenoff are steeped in old Russian traditions. He has been fascinated by them since childhood thanks to his mother who is a well-known icon painter. The portfolio of the Axenoff Jewellery brand includes several collections that hark back to ancient tradition. For example, "The Romanovs" is a collection inspired by the jewelry of Russia's last imperial family. In the early 20th century, the Russian Style was very popular at Tsarist Court, especially in themes for jewelry. The "Tsarina Tamara" ring is made from white gold with diamonds and topazes that resembles a precious kokoshnik. They were worn for costume balls, and constitute a vivid example of this fashion.
2. 'St. Olga's Cross' pendant, Onega Jewellery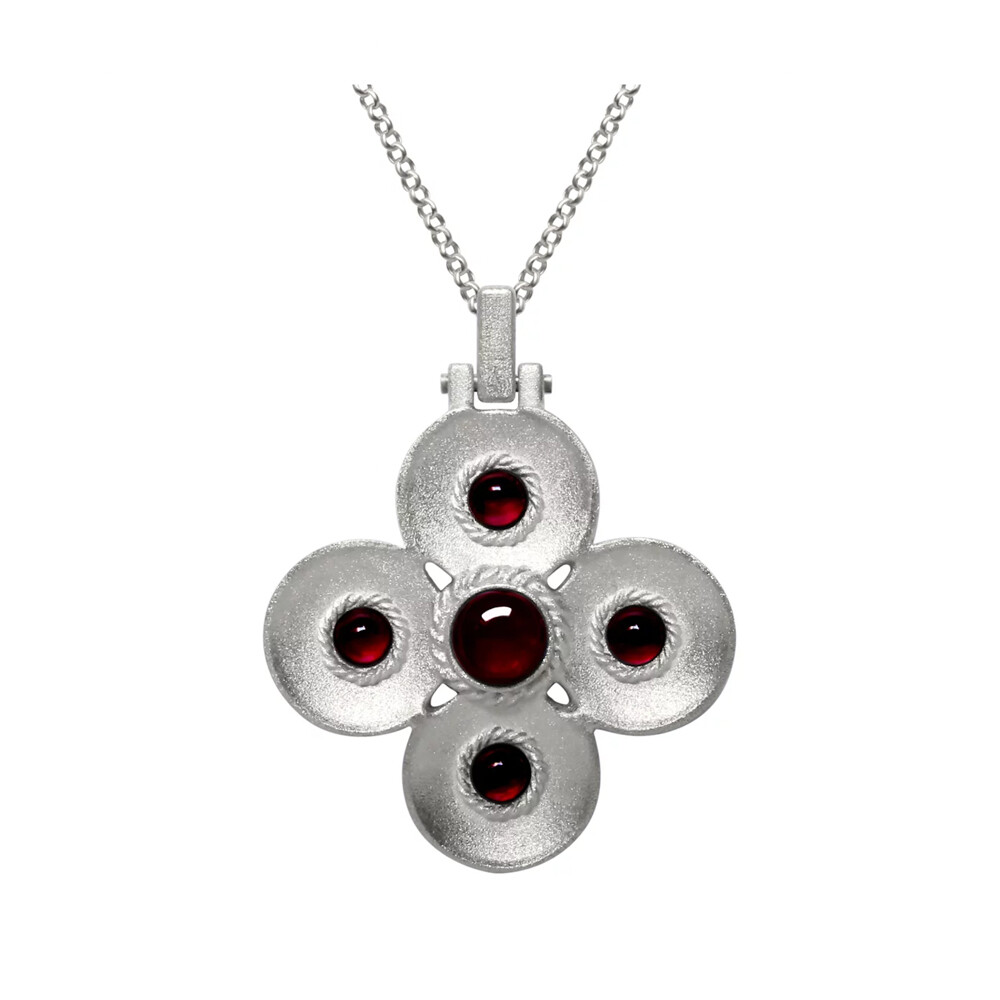 Igor and Katerina Komov make contemporary jewelry in the Russian Style; but the young designers do not blindly copy museum exhibits - far from it. Each of their creations is a variation and interpretation of historical jewelry, rather than a copy. The designers rely on the traditions of Old Russia: They draw inspiration from the stone carvings of pre-Mongol era churches and Old Russian writing, manuscripts and folk crafts. The "St. Olga's Cross" pendant harks back to the time of the first principalities and the formation of the Russian state. It is made of silver with garnets and is worn on a thick chain.
3. 'Russian Style' earrings, llgiz F.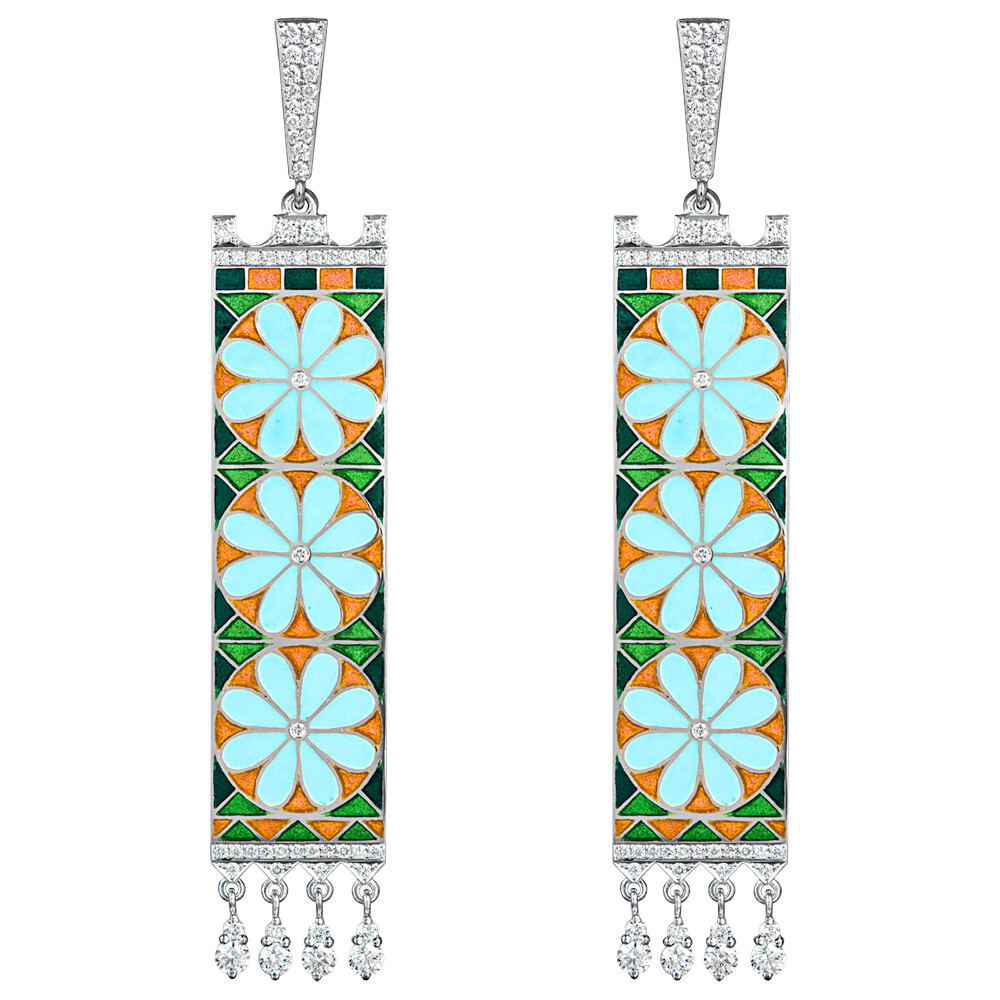 The most famous Russian jeweler, Ilgiz Fazulzyanov, creates a wide variety of jewelry, including pieces in the "Russian spirit". He is a master of hot enameling and uses it in all his products. In earrings known as "Russian Style", for example, inlaid enamel is the main decorative element. The jeweler uses it to convey the colorful, patterned uzorochye style that's characteristic of Old Russian architecture, costumes and everyday life - in a word, the entire culture of Old Russia.
4. 'Holy Archangel Michael' folding pendant, ArgentoV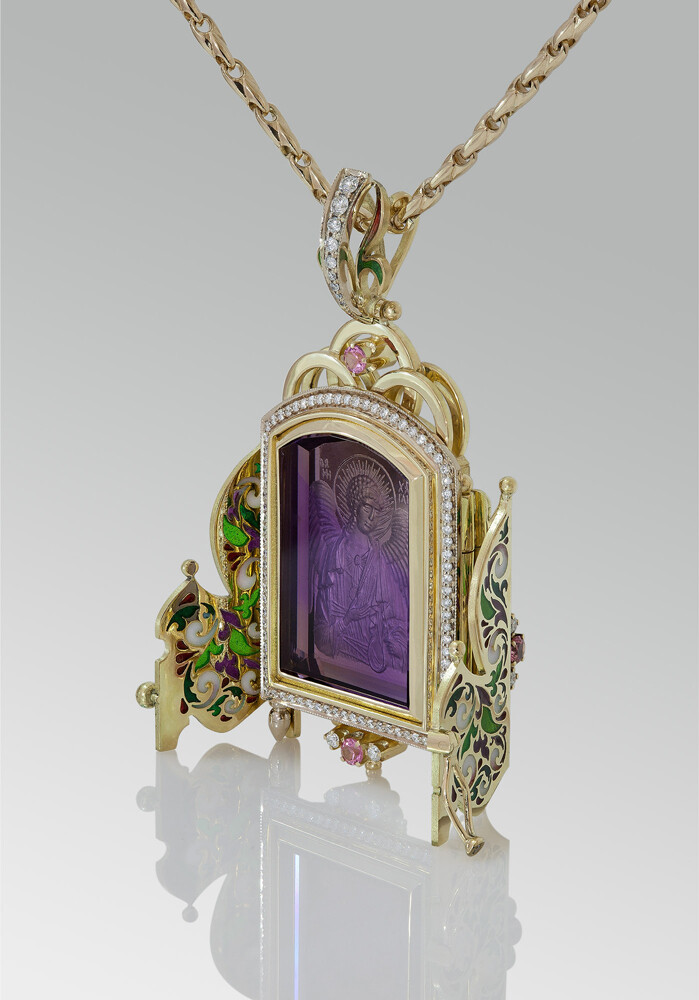 Yaroslav Argentov is Russia's leading cameo and intaglio specialist. Legendary Russian intaglio master Vladimir Popovich collaborates with this brand. Carved gemstone pieces account for the lion's share of the brand's output. One of them is this gold pendant in the form of a panagia (a pectoral icon), which is crafted from engraved ametrine and enamel.
5. Bracelet, Chamovskikh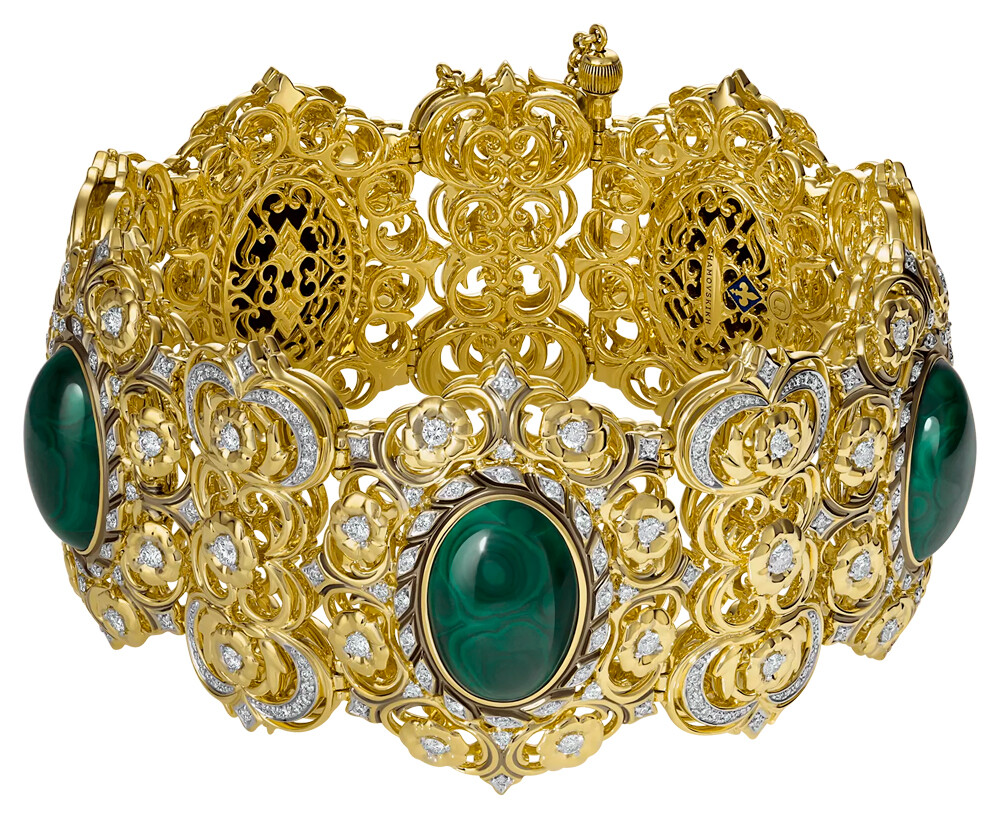 Many items produced by this Ural region brand are steeped in Russian tradition and palace culture. For instance, the company collaborates exclusively with the Peterhof Museum Reserve. Inspired by the aesthetics of the famous Tsarist residence, the brand's jewelry is naturally displayed in its museum. This bracelet also harks back to the world of Russian palaces. It has all the elements that inspired the architects of the Russian Baroque. The chunky interlacing of the gold latticework and the color combinations created by sparkling diamonds and bright-green malachite seem to have been taken from imperial palace interiors.
6. Brooch from the 'Golubushka' collection, Oxioma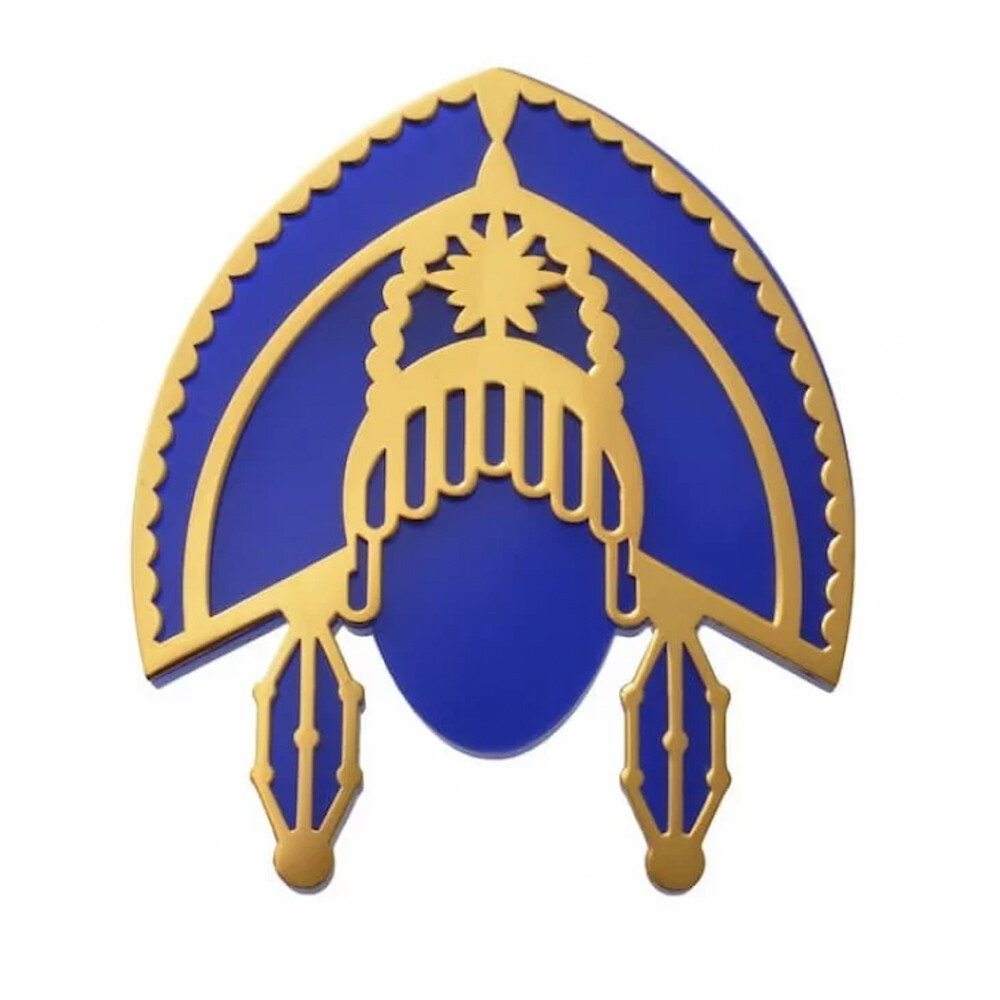 This young Moscow brand has several country-specific collections. One of them is "Golubushka", dedicated to the Russian Style. It includes brooches, rings, and earrings with a stylized "Russian Beauty" design. The designers use the most diverse materials - from silver, gold and enamel to perspex and porcelain. The brooch is made of vividly colored perspex with gold detailing.
7. 'Sushki' ring, Markin Fine Jewellery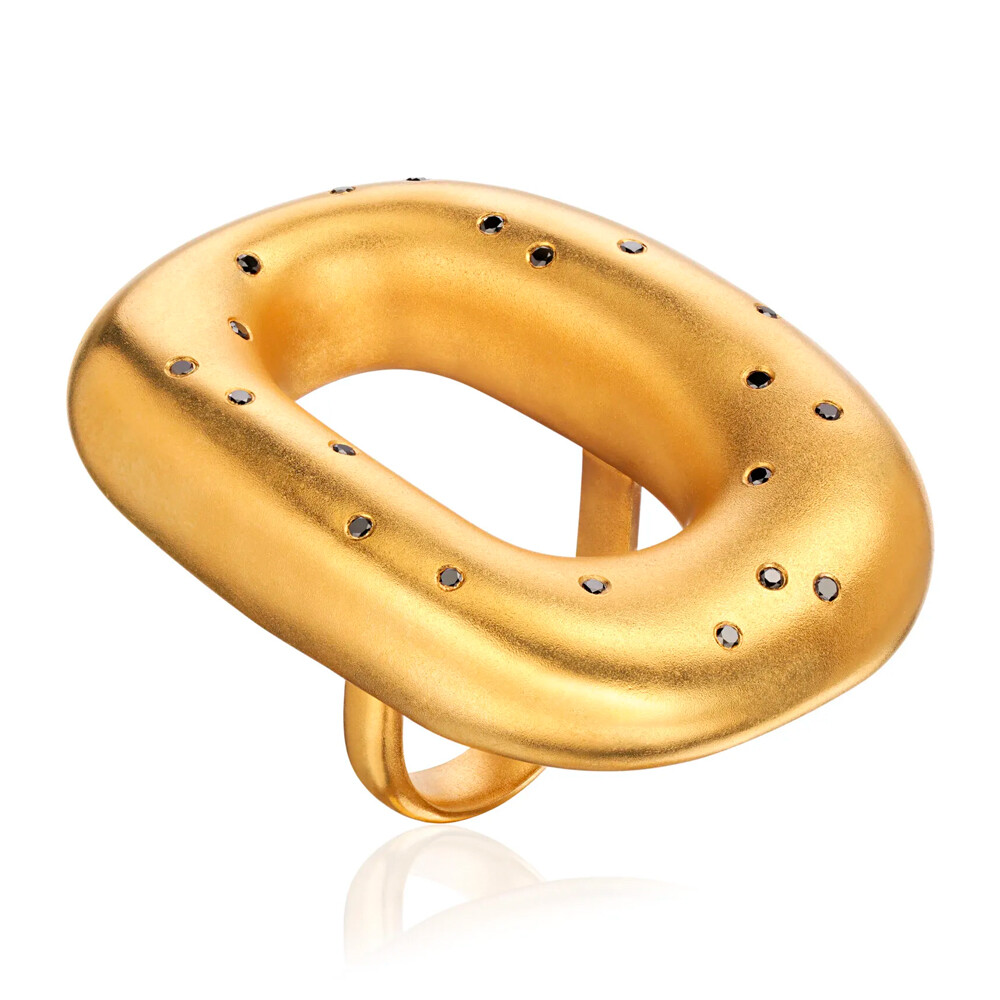 Vladimir Markin is noted for his unusual way of looking at the simplest everyday objects. For instance, he has taken the traditional Russian treat, sushki crackers (small, crunchy, mildly sweet bread rings, whose shape has a passing resemblance to bagels), and transformed them into a range of eye-catching jewelry. The pieces are crafted out of silver gilt inlaid with black diamonds made to look like poppy seeds.
8. 'Matryoshka Pure Gold' necklace, by Matryoshka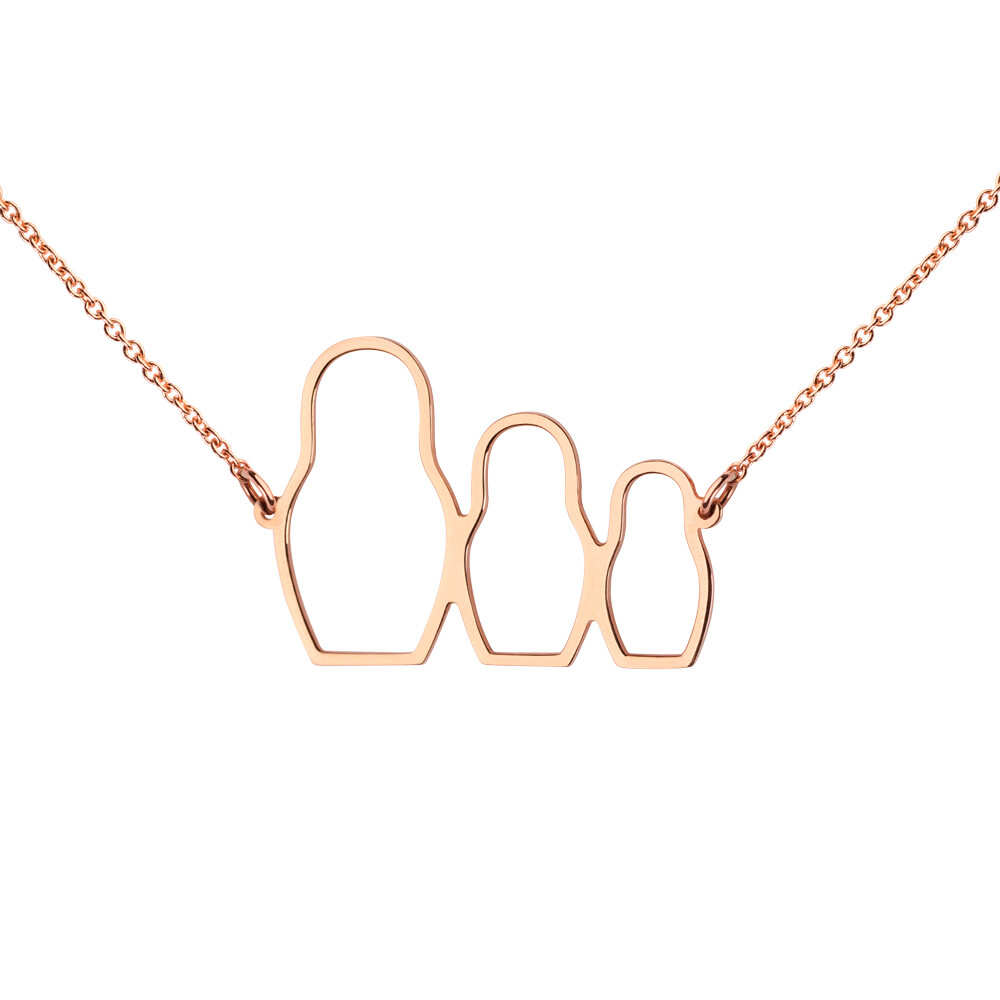 As can be seen from the name, the traditional Russian matryoshka souvenir is the brand's main source of inspiration. The matryoshka motif is reinterpreted in a wide variety of ways: from traditional and literal versions, to abstract designs based on the matryoshka theme. This necklace, with its central feature imitating the outlines of matryoshkas, is available in different metals. This version - the most expensive one - is made of rose gold.
9. 'Crown of Empire' ring, Dzhanelli Jewellery
This brand specializes in ethnic jewelry, but it also has items in the Russian Style; for instance, this ring with a design based on the most important emblem of the Russian Empire. From the 18th century onwards, all Russian monarchs were crowned as Tsar with a special imperial coronation crown. The Dzhanelli Jewellery version is made of rhodium-plated silver studded with quartz.
10. 'Matryoshka' ring, Amarin Jewelry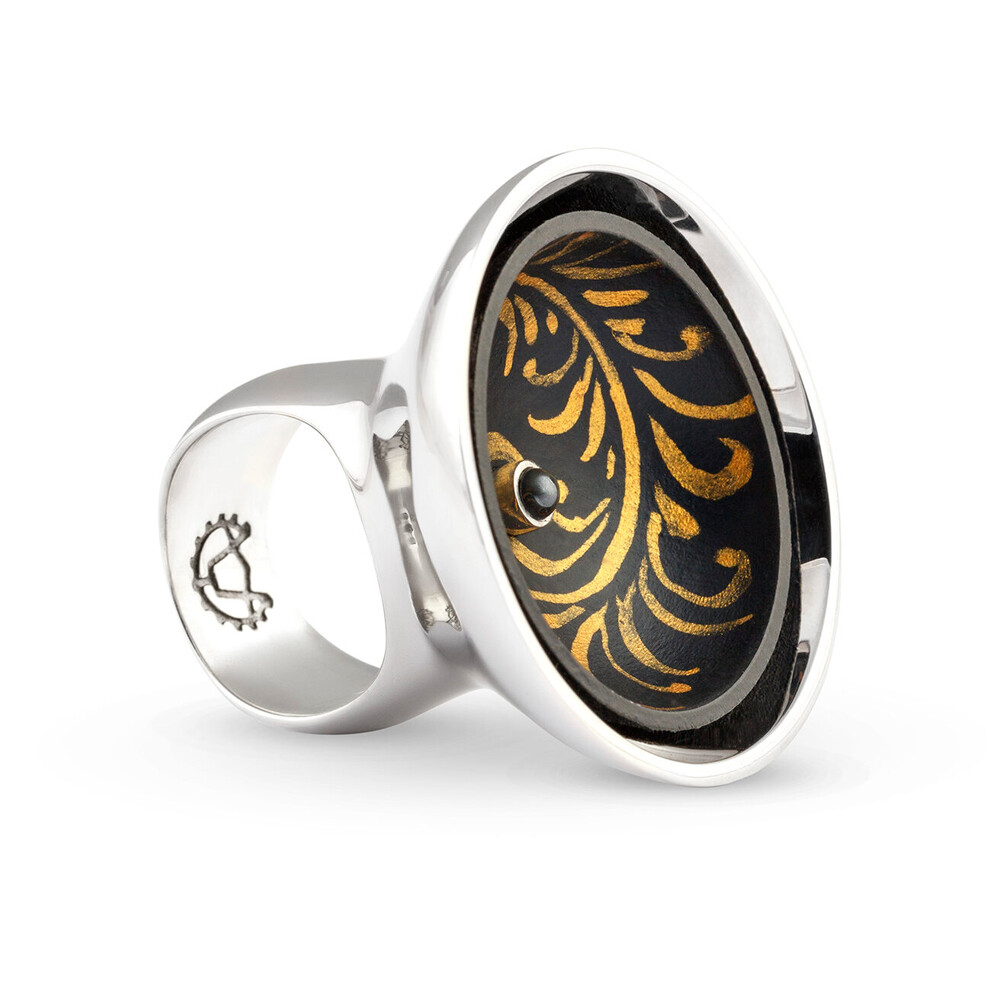 Designer Marina Anokhina has a special collection that she calls "Folk", which is devoted to creative reinterpretations of Russian motifs. For instance, she has encrypted the old matryoshka doll idea into a ring. It can only be seen as such when you look at the item from a certain angle. This piece is made of rhodium-plated silver, with internal wood inserts hand-painted in the spirit of traditional handicrafts.
Dear readers,
Our website and social media accounts are under threat of being restricted or banned, due to the current circumstances. So, to keep up with our latest content, simply do the following:
Subscribe to our Telegram channel
Subscribe to our weekly email newsletter
Enable push notifications on our website
Install a VPN service on your computer and/or phone to have access to our website, even if it is blocked in your country